Whether your dream is to lounge poolside on a lazy Saturday afternoon, play a game of water volleyball with the kids, or entertain friends at a summer evening party, your dream pool is just a short time away.
A swimming pool is a commitment to a new lifestyle. Your backyard will become a renewed source of relaxation, a private place to exercise, and a fun destination for picnics and parties. Nestled among lush gardens, melding with your architectural style, your swimming pool becomes an extension of you and your home.

Immerse yourself in the joys of total relaxation at a moment's notice and count on us to help you dream, design, and dive in.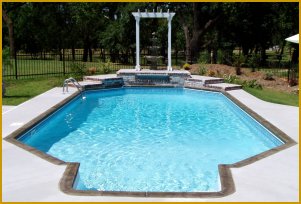 Easy entertainment - Pools can provide hours of fun for weekend picnics, lazy summer afternoons, and romantic nights.


Convenience - Instead of packing up toys, coolers, and umbrellas to go to a community pool or lake, head to your backyard for cool family fun.


Custom Gunite Pools
Please contact us for a free quote. We offer the highest quality custom gunite pools & spas at the absolute lowest prices.

Vinyl In-Ground Pools
All of our in-ground pools include a 100% pure virgin vinyl liner that comes with a 25 year warranty (first 5 years free full replacement), 3' concrete around the complete perimeter of non diving pools and diving pools comes with 5' extra on diving board end for a total of 8', Cantilever edged coping deck, 14 gauge steel and zinc coated walls and braces and supports, 8' walk in steps, 300W/12V low voltage in water light, Pentair filter system (includes 6 position Pentair sand filter, Pentair energy efficient Whisper-flo pump and an automatic chlorinator), one 3 tread stainless steel ladder, complete plumbing kit with skimmer, safety rope kit, start up chemicals, and maintenance kit (thermometer, test kit, pool brush, leaf skimmer, vacuum head & hose).
Standard Vinyl in-ground pool installations:
12' x 24' Rectangle $20,500

14' x 28' Rectangle $23,000
16' x 32' Rectangle $25,000
18' x 36' Rectangle $28,000
20' x 40' Rectangle $31,000
12' x 24' Grecian Rectangle $20,500

14' x 28' Grecian Rectangle $23,500
16' x 32' Grecian Rectangle $25,500
18' x 36' Grecian Rectangle $28,500
20' x 40' Grecian Rectangle $31,500

16' x 32' Oval $25,000
18' x 36' Oval $28,000
18' x 42' Oval $30,500
Other Shapes Available (contact us for pricing):


True L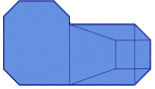 Grecian True L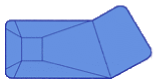 Grecian Lazy L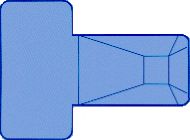 Tee


Kidney (Straight Wall)


Kidney (Curved Wall)


Figure 8


40' Lap Pool


Double Roman
Optional Accessories for vinyl in-ground pools:
Easy Touch 4 Automation
with Salt System

$2,500

Pentair LED Intelli-brite Light

$750

Kreepy Krawley Automatic Cleaner

$750

One set of Step Returns

$500

Two Deck Jets Water Features

$800

Full Pallet of Sod Installed

$500

Premium Gold Package - Select all six of the above optional accessories. More than a 15% discount! This is a $900 savings!
$4,900
Please contact us for information on other accessories or options not listed.